Heartfelt hello to all of our Dane Clark Band fanatics out there! This has been a long, cold busy winter for us! I finished work on the new John Mellencamp album in late January. I think longtime fans and casual listeners will really enjoy this one! Look for it to be released in early fall.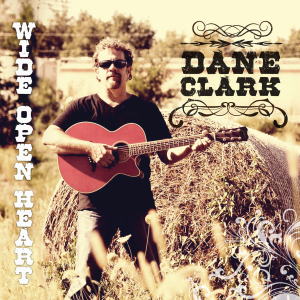 The Dane Clark Band has a new project titled "Wide Open Heart" we are gearing up to release early this summer. It was mixed by Grammy award winner Ben Fowler and mastered by Hank Williams at Mastermix in Nashville. We have had incredibly good response to this group of songs from everyone who has had a sneak preview! Special thanks goes to executive producer John Vickery for his loyalty and support.
We have taken a few months off to regroup, rehearse and prepare to bring "Wide Open Heart" to this wide open country! We are just now starting to book summer and fall shows so check the Upcoming Shows section of this page for updates.
We are especially excited for the Kokomo show, playing for real American heroes. Last year 30,000 people were there. They deserve respect and honor. They like some good Americana rock as well!
In the past 10 years we have shared the stage with the Gin Blossoms, Rick Derringer, Donovan. The Bob and Tom Band, Steppenwolf and countless other national, regional and local acts. Thanks for your support my friends!
Check the audio player on this page for two new songs from our soon to be released 5th album for your listening pleasure. See you soon!  Dane